FIC Exhibition News | Minghuang Natural, Let Innovation Serve Commerce - Become a Supplier of Products and Services in the Whole Tea Industry Chain.
Time : 2023-03-30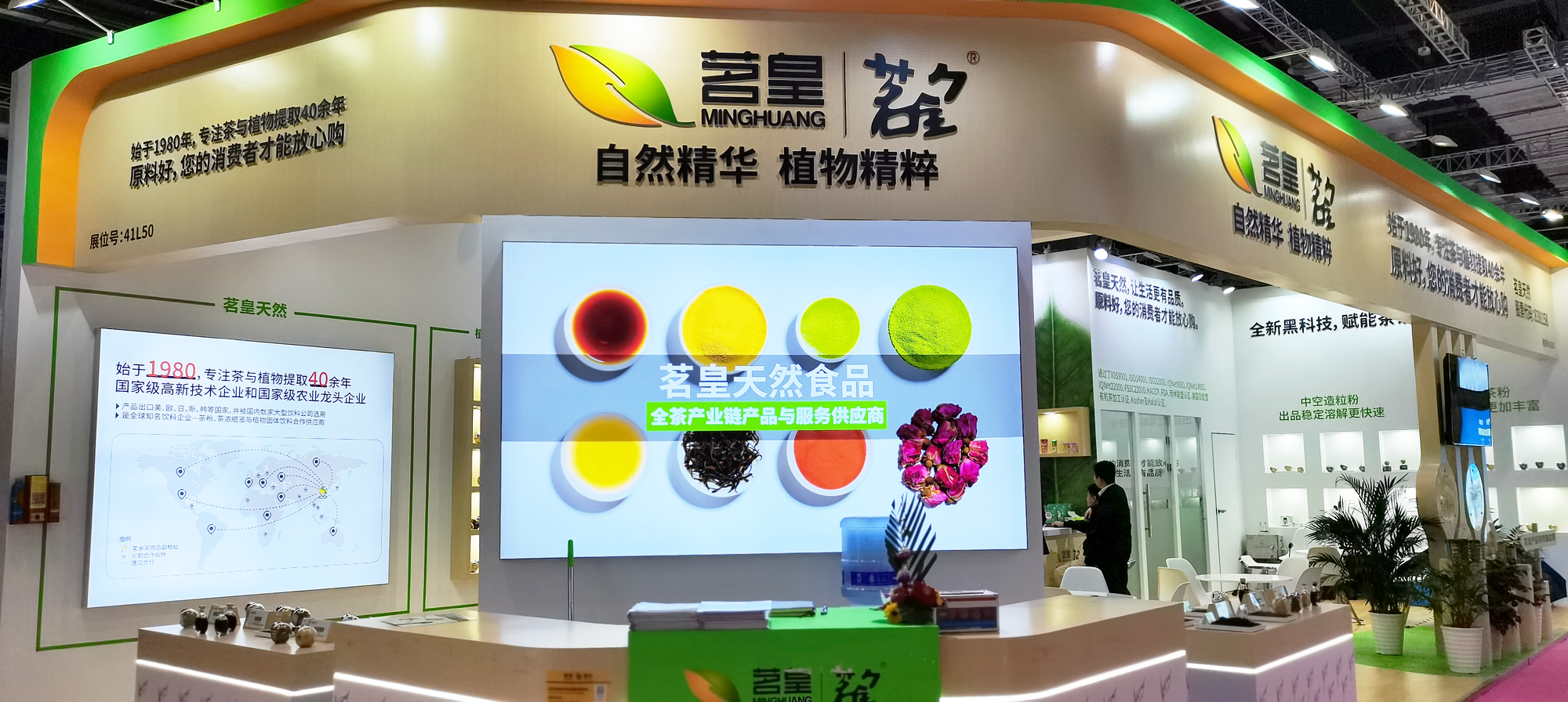 Customer centric
Making Innovation Work for Business
2023 is the first year of the post epidemic era and the first year for every enterprise to take off again
At this FIC exhibition,Mr. Fu Zhusheng, Chairman of Minghuang, and corporate executives attended the exhibition site in person, "Emphasize again the product tenet of Minghuang:" Think what customers cannot think, create products that industry cannot innovate, make innovation daily, apply innovation to business, create value for customers, and enable innovation to promote the development of enterprises and industries. "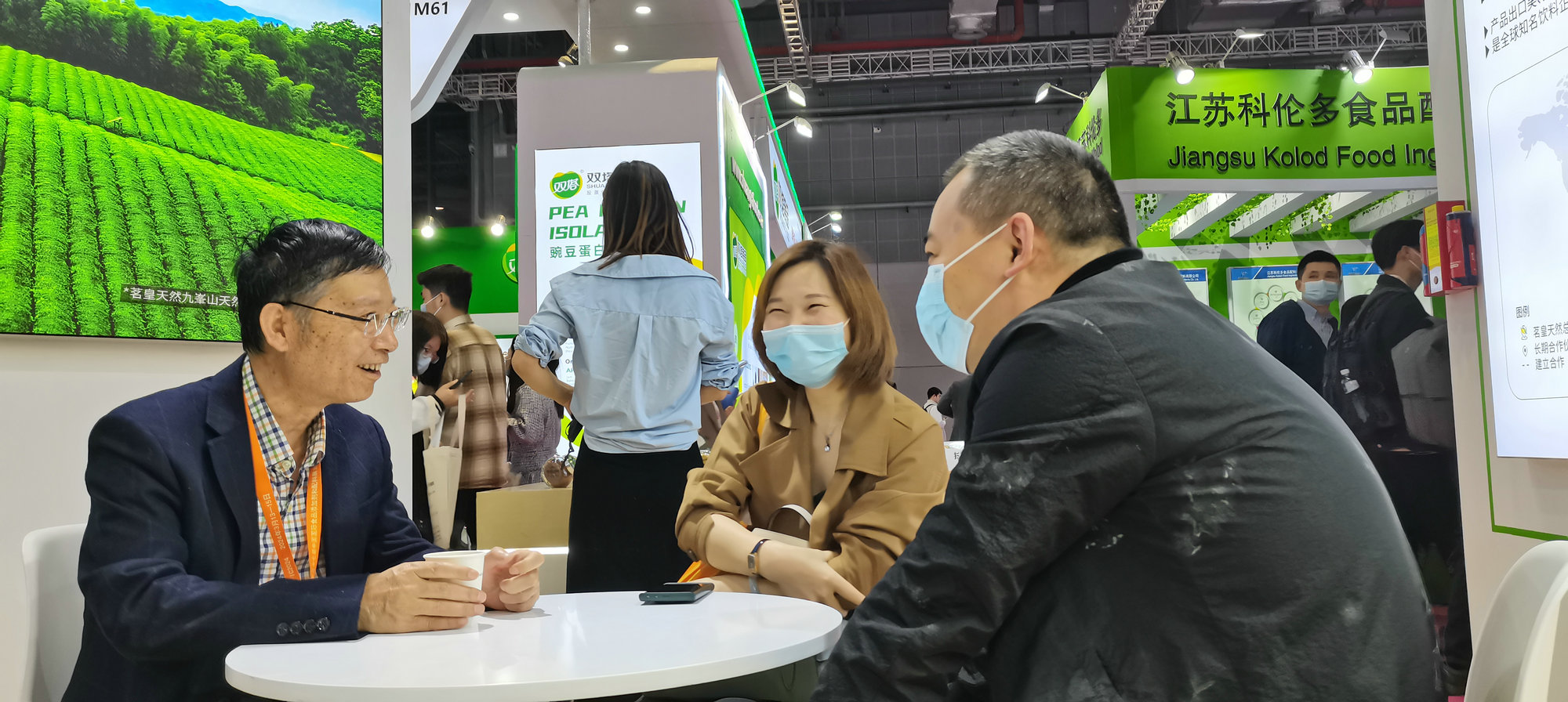 Minghuang relies on its own R&D center and the companys high standard R&D and innovation requirements to develop and design innovative products that match customer and market needs in real time. In addition, for enterprises at different stages, Minghuang provides comprehensive products and services such asraw material supply, product R&D customization, OEM/ODM, Achieve carefree hosting for customers and one-stop solution to customer demands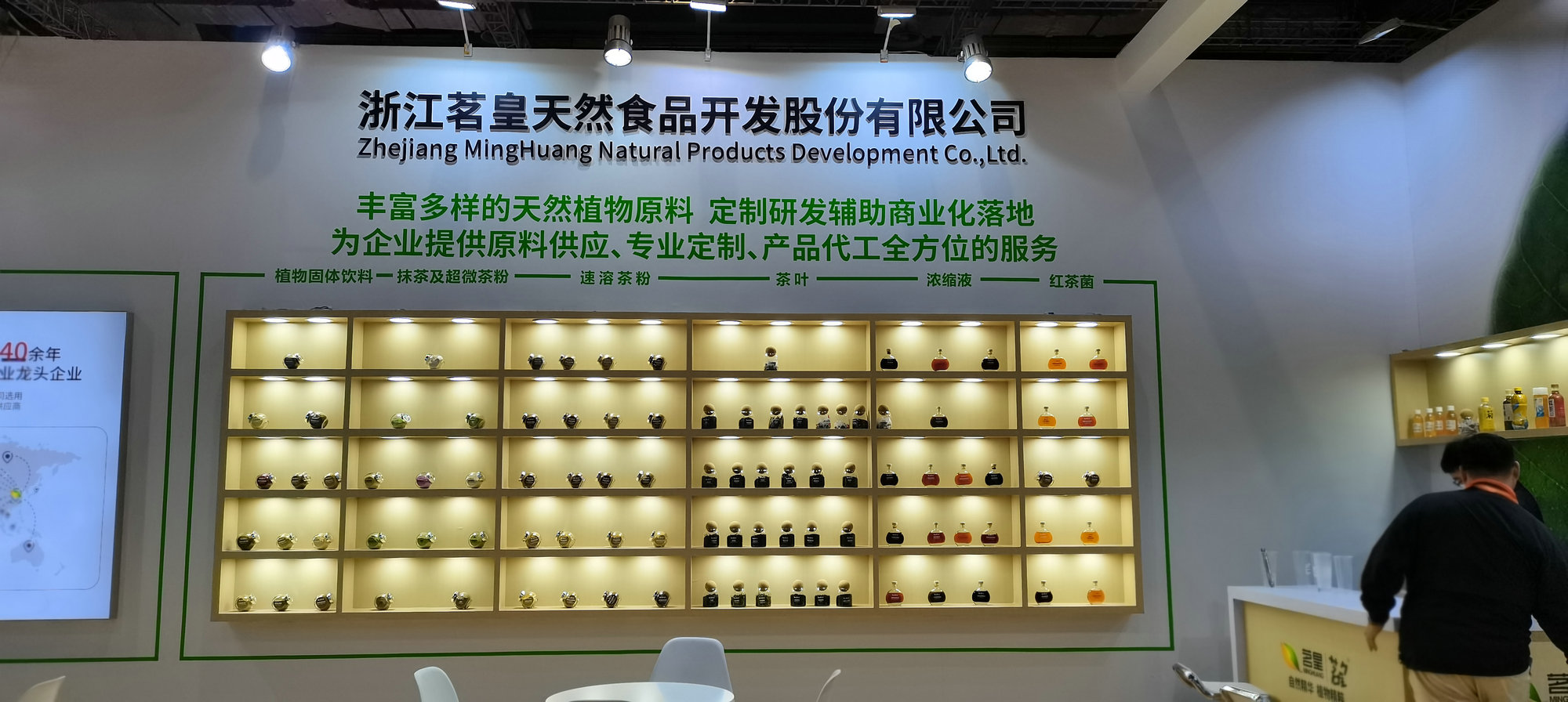 Over 40 years of inheritance and innovation
Achieve in the field of tea powder, tea concentrate, and plant solid beverageExperts
The exhibition lasted only 72 hours, reflecting the inheritance and innovation of Minghuang in tea deep processing for over 40 years, and the continuous improvement of products and services by Minghuangs team
FIC Minghuang Naturals three product exhibition areas
1. Tea product areas such as instant tea powder, tea, matcha, and ultrafine powder, plant solid beverage, concentrated liquid, and black tea fungus
2. New Black Technology -Hollow Granulation Powder and Functional Tea Product Area
3. Terminal Application Product Area
A total of hundreds of products are widely used in beverage, catering,food,industrial and other fields
Rich and diverse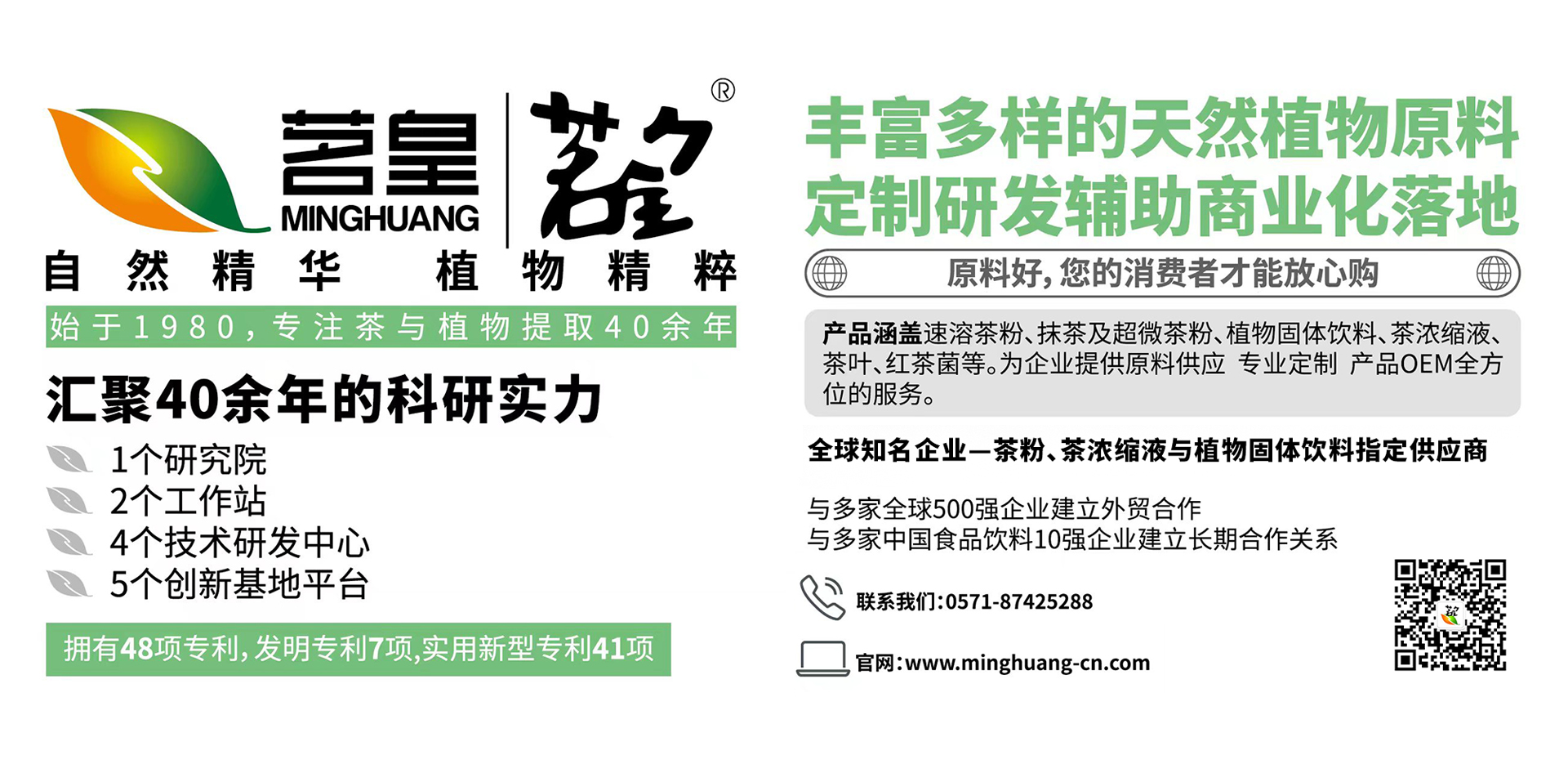 。