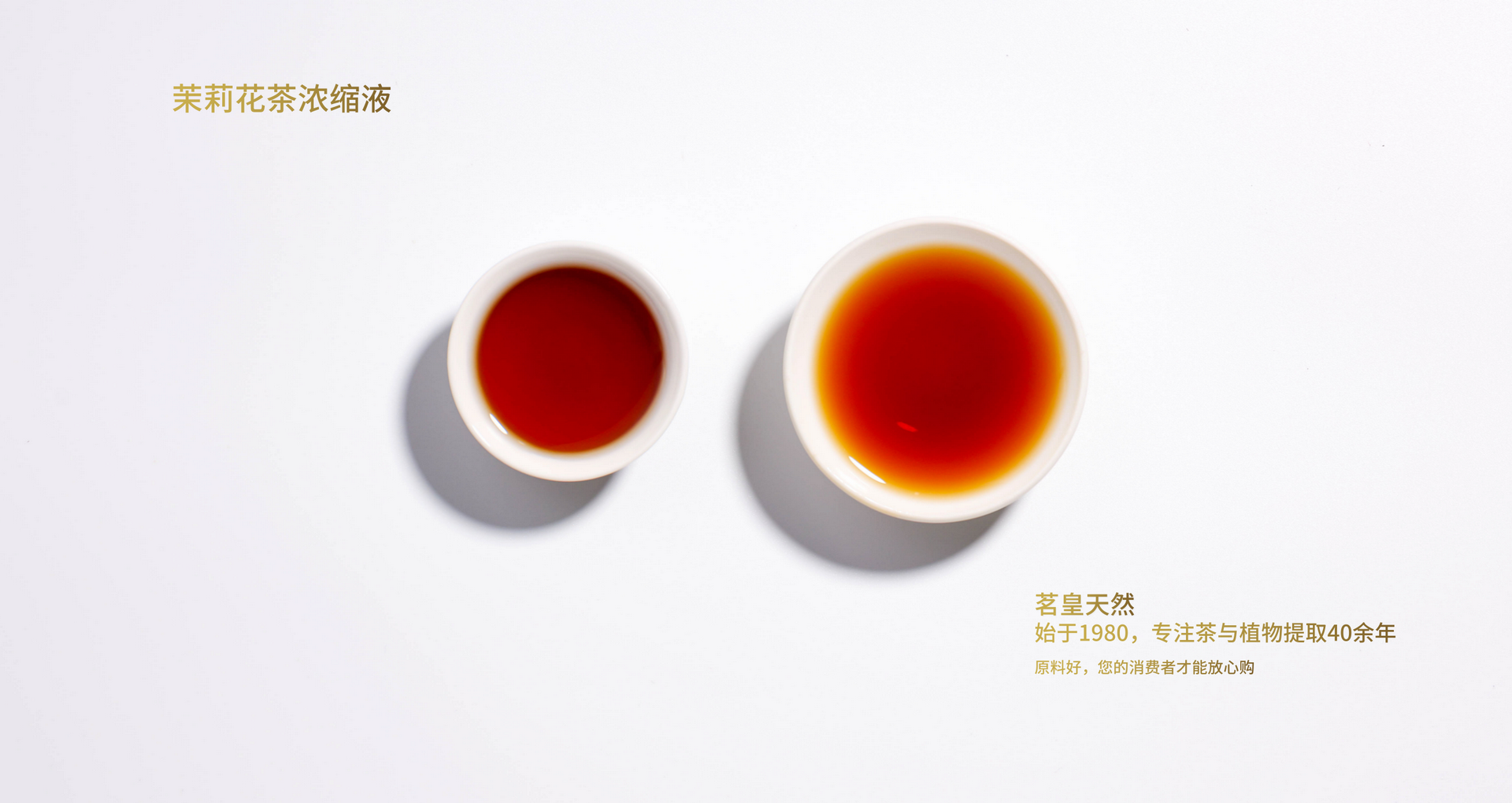 Product Introduction:
Adhering to the concept of "extracting the essence of plants and maintaining rich nutrients", we strictly select raw materials directly from the origin, and use static extraction, ultrafiltration membrane technology, low-temperature membrane concentration technology and aseptic automatic filling system to ensure the rich aroma and stable quality of Minghuang concentrate.
Product advantages:
Minghuang concentrate products include tea concentrate and herb concentrate.
Minghuang Concentrate has a wide range of products, which can fully meet various needs. Through strict process requirements, it can fully ensure the overall stable quality of concentrate products.
Processing method:
Membrane type products:raw material blending, extraction, filtration centrifugation, ultrafiltration, concentration, blending, sterilization, filling< span>
Non-film products:raw material mixing, extraction, filtration, centrifugation, concentration, blending, sterilization, filling< span>
Extraction source:jasmine, green tea
Application form:It is widely used in bottled drinks, substitute food and catering industry.
Product category:
| | | | |
| --- | --- | --- | --- |
| Name | Model | Features | Application form |
| Jasmine tea concentrate | CST20202 | Brix:≥10%, TP:≥1.5%, Caf:≥0.25% | Bottled drinks, baking, catering |
Boutique recommendation