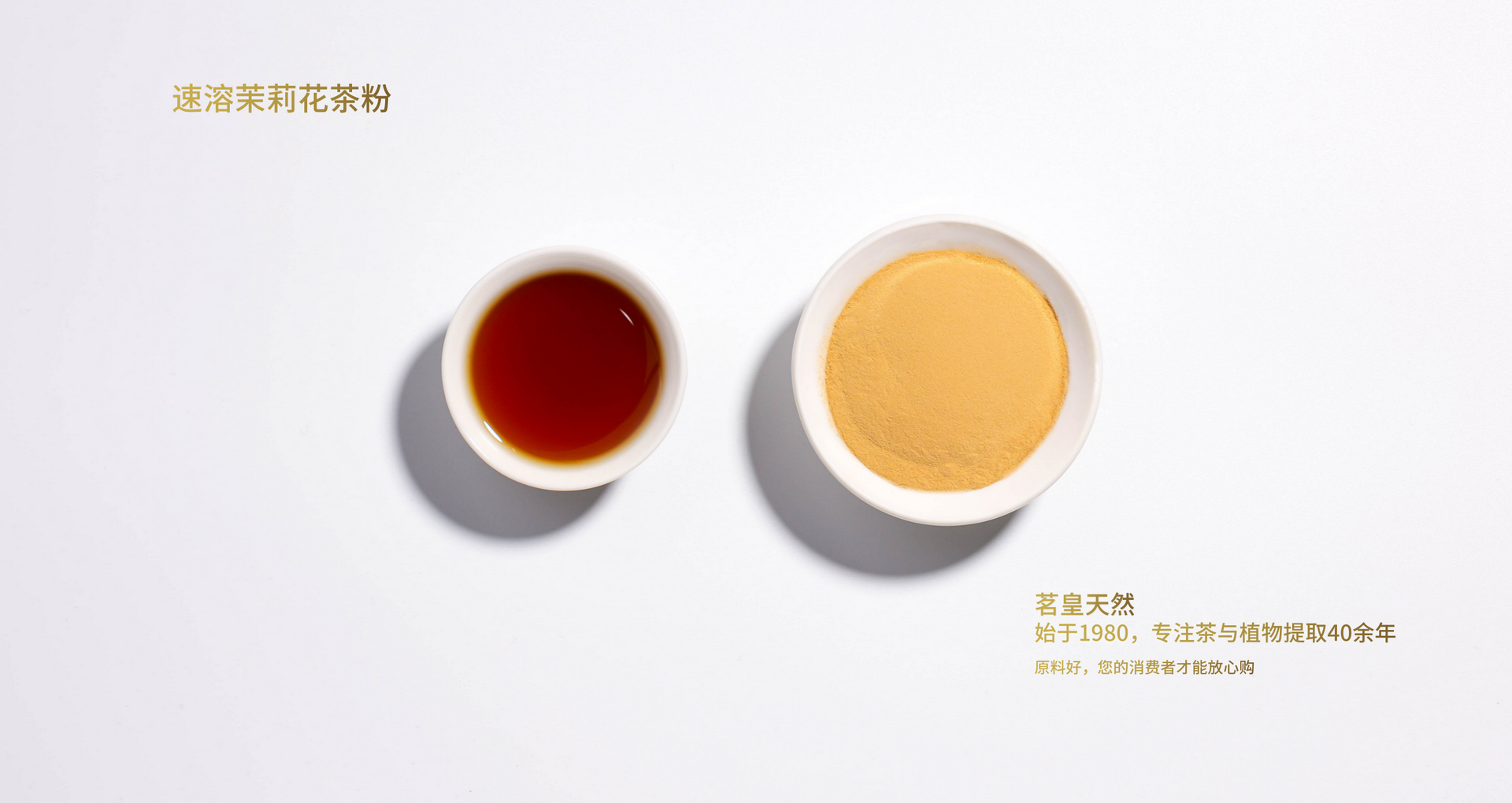 Product Introduction:
Minghuang has always been committed to the research and development of instant tea products. It uses a constant proportion system to assort and match raw materials of different product phases to create raw materials with constant quality and ensure the stability of the quality of the finished products.
Product advantages:
Minghuang Company now has more than ten varieties of instant black tea powder, green tea powder, oolong tea powder, jasmine tea powder, puer tea powder, covering all kinds of tea.
It covers a variety of categories including tea drinks, milk tea, medical and health care products, low caffeine, high caffeine, high amino acid instant tea, organic instant tea and other categories in terms of functions, and has been derived into more than 100 specifications of two series, namely, cold and hot melting.
Processing method:
Extraction source:Jasmine
Application form:milk tea, tea drinks, functional tea drinks, etc
Product category:
| | |
| --- | --- |
| Product category | Product features |
| Cold soluble instant jasmine tea powder | Tea polyphenols ≥30%, caffeine ≥4%; The color of the soup is light green, light yellow and bright, the taste is strong and mellow, and the aroma is fresh and fresh, rich and lasting Span> |
Boutique recommendation